KEYNOTE SPEAKERS
The following keynote speakers and topics have been confirmed.
Some abstracts are available now to download!
Dr. Gary Deng, MD, PhD (USA)
Medical Director of the Bendheim Integrative Medicine Center at Memorial Sloan Kettering Cancer Center (MSKCC) and Professor of Clinical Medicine at Weill Cornell Medical College (WCMC) of Cornell University in New York.
His professional expertise is in the use of an integrative medicine approach to help patients throughout the continuum of cancer prevention, treatment, and survivorship.
13:00 | KEYNOTE LECTURE
Integrative Medicine in Cancer Care: Bridge Research Findings and Clinical Practice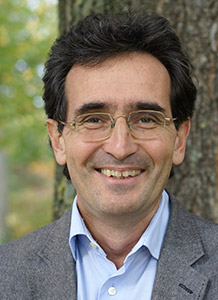 Prof. Dr. Roman Huber, MD (Germany)
Centre for Complementary Medicine, University Hospital Freiburg, Germany.

Specialist in internal medicine with focus on gastroenterology. Additional designations: naturopathic medicine, acupuncture, anthroposophic medicine (GAÄD).
Research focuses on the effects and efficacy of anthroposophic medicines, especially with regard to immune functions.
14:00 | KEYNOTE LECTURE
State of Scientific Research in Integrative Oncology
Dr. Eric Marsden, ND, BSc (Canada)
Director of the only naturopathic oncology postgraduate residency program in Canada and course author and instructor for the OAND's Intravenous Infusion Therapy (IVIT) Certification Course.
He participates in research in the field of integrative oncology.
15:00 | KEYNOTE LECTURE
Highlights from Interventional Trials
Dr. Friedemann Schad, MD (Germany)
Head of the Oncology Center and the Department of Interdisciplinary Oncology and Palliative Medicine at the Havelhöhe Community Hospital in Berlin.
He is a member of the Tumor Center Berlin and co-founder of the research institute Havelhöhe. He is also the director of the network Oncology, a network for health services research of hospitals and practices in the field of anthroposophic and integrative oncology.
16:15 | KEYNOTE LECTURE
Epidemiology and Health Service Research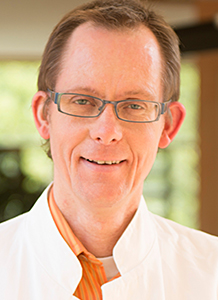 Dr. Martin Flür, MD (Germany)
Senior Physician for internal medicine and hematological Oncologist at the Helios Clinic in Schwelm.
Specialized in haemato-oncology, internal medicine, and palliative medicine.
Well known speaker in many national and international conferences.
17:00 | KEYNOTE LECTURE
Therapeutic Approaches in Oncology – Where Do We Come From and Where Do We Go?
Dr. Kenny Yong Yean-Sirn, MD (Malaysia)
Dr. Kenny Yong is the owner and director of Well Again HealthCare Center in Malaysia and a medical consultant with a particular interest in integrative oncology.
He is also a well-known speaker on topics such as preventive medicine and lifestyle modifications, women's health care, nutritional therapy for various chronic diseases, and the early detection and prevention of cancer.
17:45 | KEYNOTE LECTURE
Intratumoral, Intrapleural, Intraperitoneal Infusions of Viscum album Extracts. A Combination Therapy in Personalized Integrative Oncology Management of Metastatic Cancer Diseases.
Dr. Sebastian Schlott, MD (Germany)
Specialist in internal medicine, hematology / oncology, palliative medicine. Senior physician at the Centre for Integrative Oncology at Filderklinik Hospital, Germany.
Advanced training in Health Management (Mibeg-Institute, Cologne, Germany). Member of the European Society for Integrative Oncology. Frequent lectures on hematology/oncology, integrative oncology, immunologic cancer therapy, mistletoe treatment and palliative care.
8:30 | KEYNOTE LECTURE
Quality of Life: Complementary Therapies Filling the Gap Between Cancer Treatment and Patient Benefits
Dr. Nilo Gardin, MD (Brazil)
Specialist in internal medicine and hematology. Training in anthroposophic medicine and postgraduate in homeopathy. Professor of the medical training courses of the Brazilian Association of Anthroposophic Medicine, with clinical practice in integrative medicine.
Editor-in-chief of Arte Medica Ampliada (scientific journal of the Brazilian Association of Anthroposophic Medicine). Chairman of the Brazilian anthroposophic patients' league (LUAAMA). Member of the palliative care team – Oswaldo Cruz Hospital (São Paulo). Coordinator of the Complementary Medicine Committee of the Brazilian Association of Palliative Care.
10:45 | KEYNOTE LECTURE
Cancer Fatigue: Diagnosis, Prevention, Treatment Options
Prof. Dr. Arndt Büssing, MD (Germany)
Professor of Quality of Life, Spirituality and Coping at the University of Witten / Herdecke.
His research interests focus on the importance of spirituality as a resource in dealing with chronic illness and on the importance of non-pharmacological intervention (eurythmy therapy, yoga, meditation) for the chronically ill. He is co-editor of the German Journal of Oncology and editorial board of the journals Spiritual Care and Religions.
8:30 | KEYNOTE LECTURE
Spiritual Needs of Patients with Chronic Diseases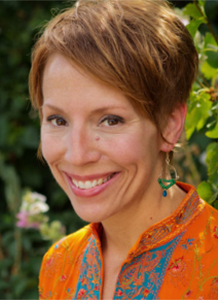 Dr. Nasha Winters, ND (USA)
Dr. Nasha Winters has a particular passion for working with chronic illness such as autoimmune disorders, endocrinology, and supporting clients with cancer.
Since receiving her FABNO (Fellow, American Board of Naturopathic Oncology) she works exclusively educating patients and doctors worldwide on how to apply integrative oncology philosophically and therapeutically.
10:45 | KEYNOTE LECTURE
Management of Oncotherapy-Related Side Effects

Dr. Gurdev Parmar, ND (Canada)
Co-Founder & Medical Director of the largest naturopathic clinic in Canada. Two decades of clinical experience, with 18 years at IHC, having treated over 10,000 patients living with cancer. First board certified naturopathic oncologist in Canada (2007).
Only clinician/researcher worldwide who has conducted research on the use of hyperthermia within an integrated naturopathic oncology setting. Chair of the Residency Committee for the Oncology Association of Naturopathic Physicians, and residency director at Integrated Health Clinic.
14:00 | KEYNOTE LECTURE
Naturopathic Anti-Tumoral Treatment & 8 Year Survival Benefit Statistics: A Single-Centre Experience