MESSAGE FROM THE CHAIRMEN
Dear Colleagues,
The Integrative Medicine Meeting (IMM) strives to improve the conditions of cancer patients through individualized solutions. By bringing together an international community of health care professionals, the conference is a platform to unite the efforts to integrate efficacious complementary or traditional methods and conventional health care.
The Integrative Medicine Meeting 2018 focuses on "Innovation & Experience in Oncology". The four-day program will cover nearly all areas of integrative oncology such as recent advances in quality of life for cancer patients, managing side effects, antitumor treatments, and the corresponding benefits for survival. The conference will feature keynotes, plenary lectures on recent studies, workshops, poster presentations, as well as commercial exhibits and various social events.
Medical Program Chairman
Dr. Gary Deng, MD, PhD
Physician-scientist, integrative medicine specialist.
Medical Director, Integrative Medicine Service
Memorial Sloan Kettering Cancer Center
New York, USA
"The Integrative Medicine Meeting provides a platform for scientists and clinicians from all over the world to share their research findings and clinical experiences. I am honored to serve at this event and develop the conference program together with my co-chair. In particular, I would like to strengthen the bond between clinicians and researchers so that challenges in clinical practice can lead to relevant research questions. Then we will be able to put research data to use in clinical settings for the best possible patient care.
At the Integrative Medicine Meeting 2018, the place that continually challenges us to improve what we deliver to our patients, we hope and believe that many important questions will be answered."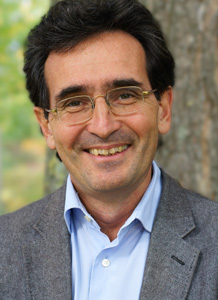 Scientific Program Chairman
Prof. Dr. Roman Huber, MD
Internal medicine, gastroenterology.
Centre for Complementary Medicine, University Hospital Freiburg, Germany
"Integrative oncology has been the focus of my research for many years and it is therefore a pleasure for me to organize and co-chair the scientific program of the Integrative Medicine Meeting this year. Participants can look forward to discovering and discussing exciting new results about the role of nutrition, herbs, mind-body medicine, and much more, in an inspiring atmosphere."